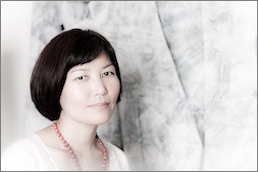 ---
김순남 (Soonnam Kim/Soonnam Kim Singer)

Soonnam Kim, born in Sanchung, South Korea, went to USA in 1995 for her study art in Master of Fine Art degree program at New Jersey City University in New Jersey. She had lived in New Jersey from 1995 to 2014, and she taught art classes as an adjunct professor at the Art Department of Kean University from 2004 to 2013. She earned her BFA degree in Fine Arts from Changwon National University, Korea in 1995, and MFA degree in Drawing and Painting from Jersey City State College (current: New Jersey City University) in 1998. After 20 years life in US, Kim moved to Wuppertal, Germany in 2015, and lived there for 5 years. Kim moved back to Korea in 2019, and now works as full time artist in Seoul.

Kim presented her works in many art museums and galleries including Queens museum of Art in New York, Museum of Art Gyeong Hui Gung in Seoul, Gallery La Mer in Seoul, Kim Bo Sung Art Center, Seoul, Woga, Wuppertal, Germany, Flushing Town Hall, New York, Korean Cultural Service Gallery Korea in New York, Nancy Dryfoos Fine Art Gallery, and James Howe Gallery at Kean University in Union, NJ; Harold B, Lemmerman Gallery at New Jersey City University in Jersey City, NJ; New Jersey Center for Visual Art in Summit, NJ; Aljira, A center for Contemporary Art in Newark, NJ; Kate Oh Gallery, Pen and Brush, Inc., Bank Asiana in New York.

Kim was selected as an artist among 46 Korean American artists by AhL Foundation and Dr. Kyunghee Pyun, and invited to the exhibition: Shades of Time 1989-2001 From the Archive of Korean-American Artists, Part 2. The exhibition was held in Queens Museum of Art, and Korean Cultural Service-Gallery Korea in New York in 2014.

Kim was also invited to an exhibition, Resonance: Five Asian Women Artists in New Jersey by Dr. Midori Yoshimoto in 2005. The exhibition was reviewed by New York Times on April 3, 2005. In the review Mr. Benjamin Genocchio wrote about Kim that Soonnam Kim Singer is accomplished painter. She has a refined aesthetic sensibility, and she is fully in command of her chosen materials, style and medium."

Kim won the Grand Prize from 2020 International Art Exchange Exhibition for Peace in Hawaii, and Award of Merit from Korea, China, Japan Culture Cooperation Art Festival 2015, the 2nd prize from "All Brush Exhibition" at Pen and Brush in 2004, and the 3rd prize in the 28th International Culture Art Festival Exhibition in Seoul, Korea in 1994, and the work was invited to Southeast Asia Art Invitation Exhibition, which was exhibited throughout South Korea, Japan, Taiwan, Hong Kong, and Singapore.


---